Telling people not to get stressed out while we're in the the throes of a global pandemic that is having an effect on every aspect of our lives is not going to be helpful. Of course you are going to be stressed out. There is not the option of getting your usual "stress busting massage" due to social distancing.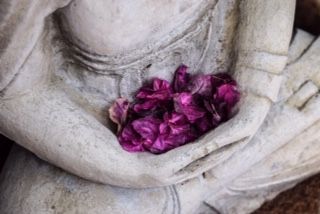 Even so, there are a few things you can try to reduce the impact that COVID 19 stress has on your daily life. Here are a few tips to try…
Acceptance
This is a new situation for the vast majority of us. We feel compelled to do things through fear and stress, like hoarding toilet rolls and trying to find useful things to do with our time. You don't have to be busy or productive. Let yourself 'just be", in the moment.
Psychologists promote the idea of 'radical self acceptance". This means accepting everything about yourself, your situation and your life without question or blame. It is the best way to let calm in- no one knows how to proceed during this situation. It is brand new. There is no wrong way to do this. Once you accept, things do get easier.
Detach from Negative News

Everywhere you look seems to be drowning on COVID 19 related news and up to the minute information, especially social media feeds. Take a time out from the constant stream of negativity including days off from social media. Limit the time you spend reading and watching the news.
The information we get, via news outlets, is often sensationalized. Much of the time it focuses on the negative. Decide on your own trusted sources and check in a few minutes a day. It is also important to limit talking about the virus, negative impacts and concerns in front of children. They may already feel unsettled by things they observe around them including changes in their routines.
Notice the Positives, Good Citizens and Society's Helpers
While the media focuses on what is wrong with the world, take time to notice good people, the positive actions and the way which people are coming together-albeit not socially – to cope with the problems the virus has created. There are multiple stories that showcase ways people are helping and uplifting one another.
Practice living in the moment
"Realize deeply that the present moment is all you ever have"

― Eckhart Tolle
No one has an answer to when this will be over. Thinking long term is likely to make you feel depressed and powerless. The way to avoid this is taking a day, week, hour or moment at a time. This is our new reality but not our forever reality. Focus on dealing with the next day or whatever slice of time feels manageable to you.
Focus on what You Can Control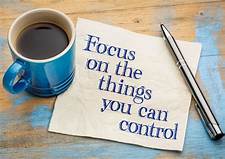 When things seem overwhelming, find something in your day that you can control. It can be as simple as making certain you shower daily, set the alarm, exercise…all the things that made up a part of your routine. Make the time to clean out kitchen cupboards, organize drawers and bookshelves, eliminate old emails, learn a new skill, etc… Now is the time to catch up on things you were always to busy to do. Making a to-do list will stimulate your brain and ground you when it feels life is in chaos and out of control.
Be kind to yourself.