Get a Free Quote today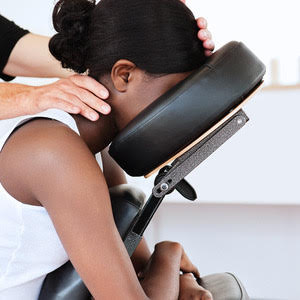 We love promoting health and wellness to multiple people at once. Find out how Chair Massage can benefit local businesses.
Let us help promote your next, big event.
Promote special events
Marketing Events
Holiday celebrations
Office and Corporate wellness programs
Spa and Wellness parties
Trade Shows and Conventions
We offer reasonable rates consistent with the industry standard which may average between $70.-85. per hour, per licensed therapist.


We will create a custom rate to fit your budget.

This guide can assist to determine budget needs.
number of people receiving massages
length of each massage session
length of time massage event will run
how many therapists you want at your massage event
how often you'd like massage
your budget